MEMBERSHIP AND SPONSORS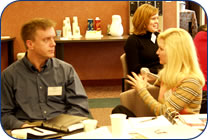 Do you want to get involved with the community? Are you looking for meaningful and impactful volunteer opportunities? Are you interested in improving your leadership skills? Are you an employer looking for ways to connect with the community? Are you interesting in becoming part of diverse networks of civically active individuals?
If you answer yes to any of these questions, membership in CBB is for you. CBB offers both individual and corporate memberships.